45,500-year-old rock painting of pigs in Indonesia is the oldest-known art depicting real, recognisable objects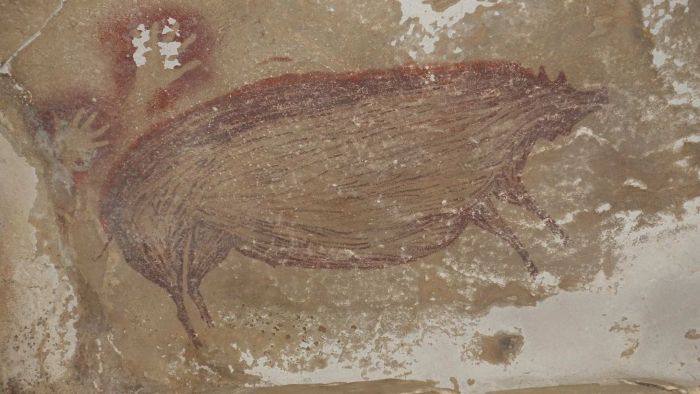 More than 45,500 years ago, perched on a ledge at the back of an Indonesian cave, an artist was at work.
Key points:
A painting showing three pigs was discovered in a cave in the Indonesian island of Sulawesi in 2017
Uranium dating pins the age of the art at a minimum of 45,500 years old
The researchers suspect the art may be the earliest evidence of modern humans on the island
By flickering firelight, they carefully daubed three Sulawesi warty pigs — one more than a metre long — on the limestone wall using dark red pigment, complete with distinctive facial nubs and a crest of stiff hair, features particular to the species.
Today, these and other preserved paintings have been brought to light in the journal Science Advances.
The research…