Cancer survivor living in a tent has breast reconstruction surgery delayed over housing concerns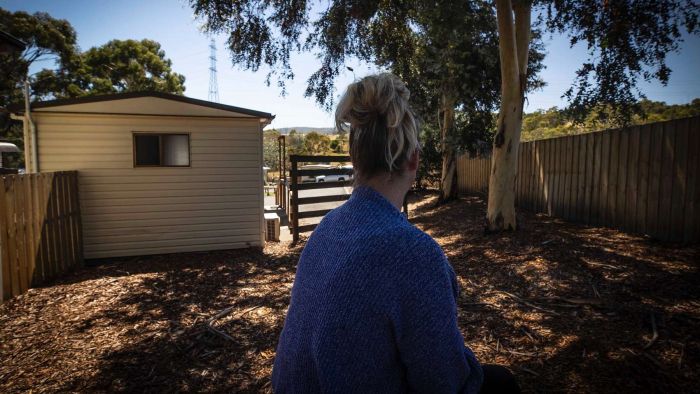 A cancer survivor battling homelessness said her breast reconstruction surgery was delayed after her doctors told her "you can't recover in a tent".
Key points:
Jackie is waiting on reconstructive surgery after a mastectomy, but it's been postponed because of her living situation
The Hobart woman and her partner have been living in a caravan park for 14 months, unable to find affordable housing
They're priority applicants on the public housing waiting list, but the average wait is just under 64 weeks
Jackie* had overcome breast cancer, a mastectomy and the removal of her ovaries all before she turned 40.
But 2020 served up an even bigger challenge for the Hobart woman and her partner — homelessness.
The couple's long-term rental property was…