Channel 7 presenter Kendall Gilding sparks confusion with Instagram post of 'white' dress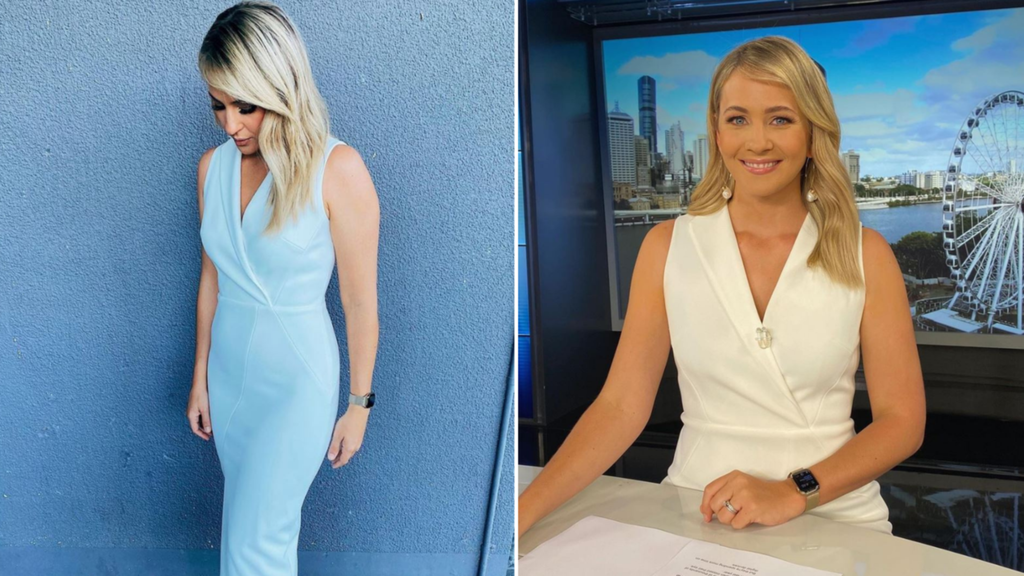 When 7NEWS Queensland presenter Kendall Gilding posted a picture of her outfit for the day to Instagram, the last thing she expected was a series of confused replies.
"Wednesday in white!" she said in the post on Wednesday evening.
"Living for this dress – the smooth lines, lapel collar detail, divine fabric, the freshest of white!"
The trouble is, the dress didn't quite match the description.
"Definitely blue but beautiful," said one comment, echoing a number of other responses.
In an optical illusion reminiscent of the viral sensation known as "The Dress", Kendall's frock appeared to be a distinctly baby blue shade.
But she did not give the picture a second thought after posting it.
"I literally did not even think about…