Man wrangles massive goanna out of Cairns shopping centre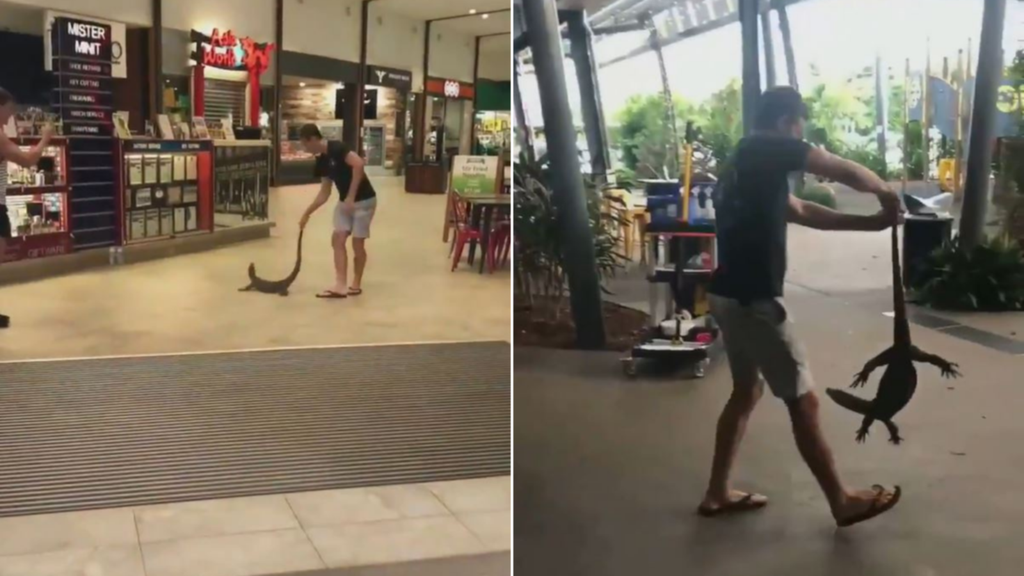 It doesn't get much more Aussie than this – a bloke in shorts and thongs, enjoying his dinner break, when a hungry goanna enters the picture.
So he picks it up by the tail and moves it on – except this wasn't out bush.
In the video above, watch the goanna rescue mission from Cairns shopping centre
This was inside a Cairns shopping centre, and the bloke in question has to become an impromptu wildlife wrangler.
James Boettcher had been eating dinner with two of his mates when the reptile made a run for it inside the shopping centre.
"I saw it bolt into the Vietnamese shop and into the shopping centre," James told 7NEWS.
"I thought someone's going to have to go get that, and it's probably going to have to be me."