QLD mum-of-two diagnosed with Surfer's Myelopathy after becoming paralysed from the ribs down in freak accident during first surfing lesson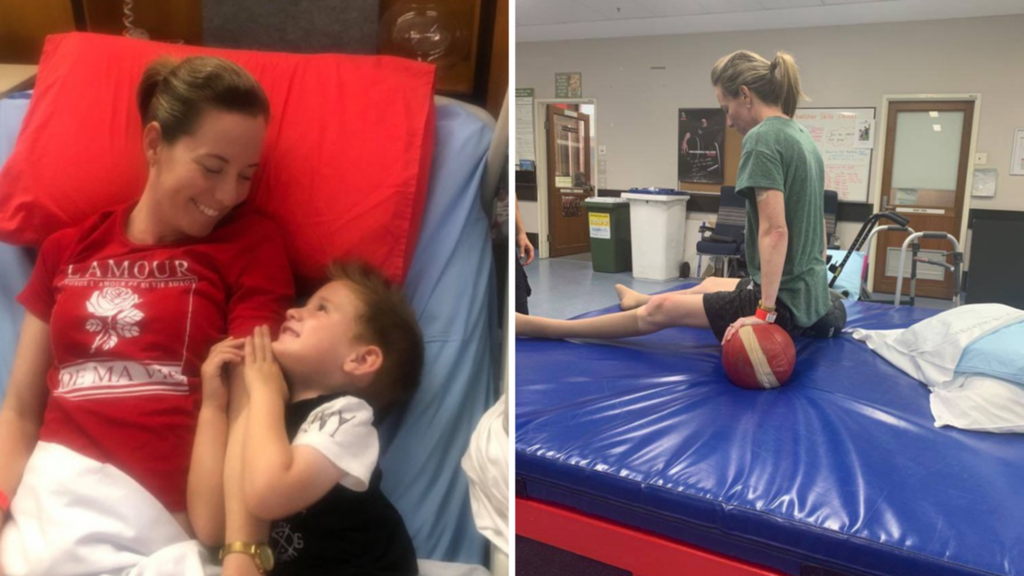 A Queensland mother-of-two has been left devastated after a freak accident at a Sunshine Coast beach left her a paraplegic for life.
Roisin Clark, 35, had her life turned upside down in December 2019 while participating in her first ever surfing lesson at Maroochydore Beach.
Feeling some pain, she thought she had overstretched her back. But as her best friend drove the five-minute trip back to Roisin's Alexandra Headland home, she lost all feeling from her ribs down.
"I thought I was struggling to walk (to the car) because of the pain but in actual fact I was going paralysed," Roisin (pronounced Roshine) told 7NEWS.com.au.
The most bizarre part? There was no huge wave or traumatic fall to bring on the injury.